[spacer height="10px"]
During this time of year of course you'll hear Merry Christmas, Happy Hanakkah, or Happy Holidays. Thanks to the Dirty Coast store there's have another greeting you should know…
[spacer height="10px"]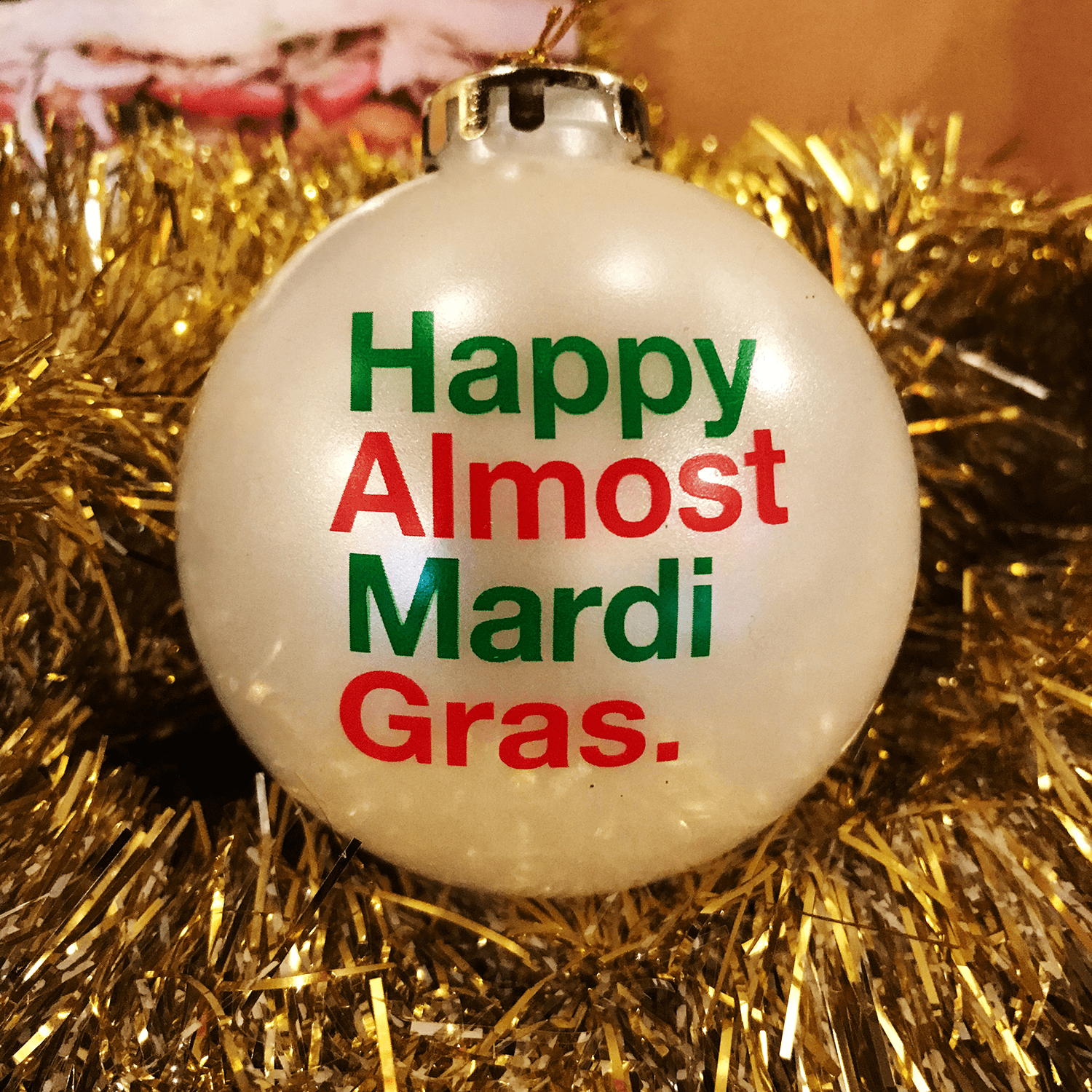 [spacer height="10px"]
While the holiday season ends for most on New Year's Day, those of us with roots in Louisiana are gearing up for another season -Mardi Gras, baby!
[spacer height="10px"]
We get this party started on January 6th with

King Cake

. And we'll keep buying, baking and eating them all season long. According to tradition, you want to "get the baby" because it will bring you blessings or good luck.
[spacer height="10px"]
This year, Mardi Gras or
Fat Tuesday

 is February 13, 2018. That's 39 days of celebration. Can't wait to get this party started!

[spacer height="10px"]