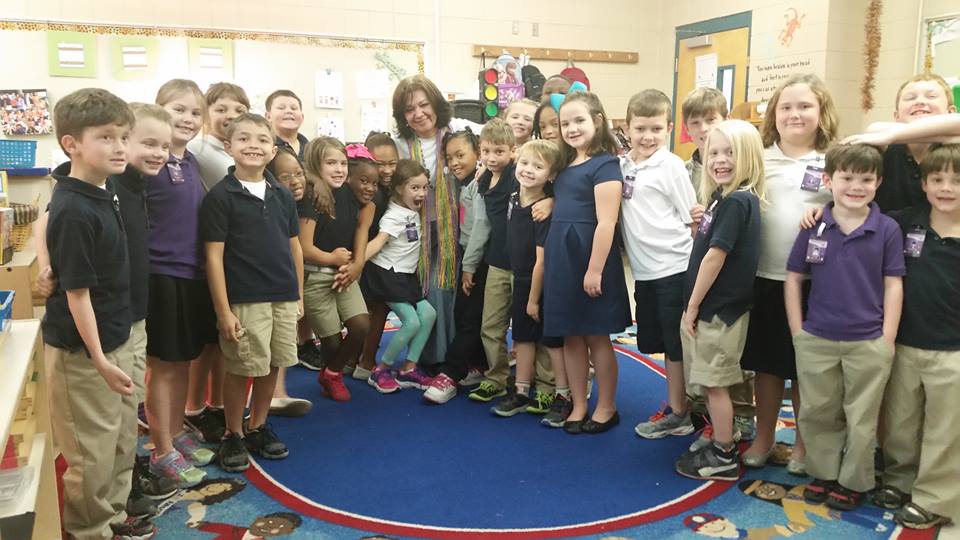 "I can't thank Keila Dawson enough for the absolutely fantastic classroom visit today! My students LOVE her book and were so excited to meet a real author. Not only did she give them tons of information on the writing process and cultural information on Louisiana, she also taught them how to sing a precious song about Louisiana food, the "12 days of Carnival" and a song on how to spell Tchoupitoulas! It will be a visit they will never forget and neither will I!" – Catherine Donnow, Hammond Westside Montessori School Teacher 1/2/3 Combo, Louisiana
"Thank you so much for the wonderful author visit! You were amazing and the students were so engaged. I can't thank you enough for giving my kindergartners a perfect first experience Skyping with an author! My teachers all came to me the following day to thank me for putting this all together, they had a great time as well." – Mindy Perry, Librarian, Dawes Elementary School, Illinois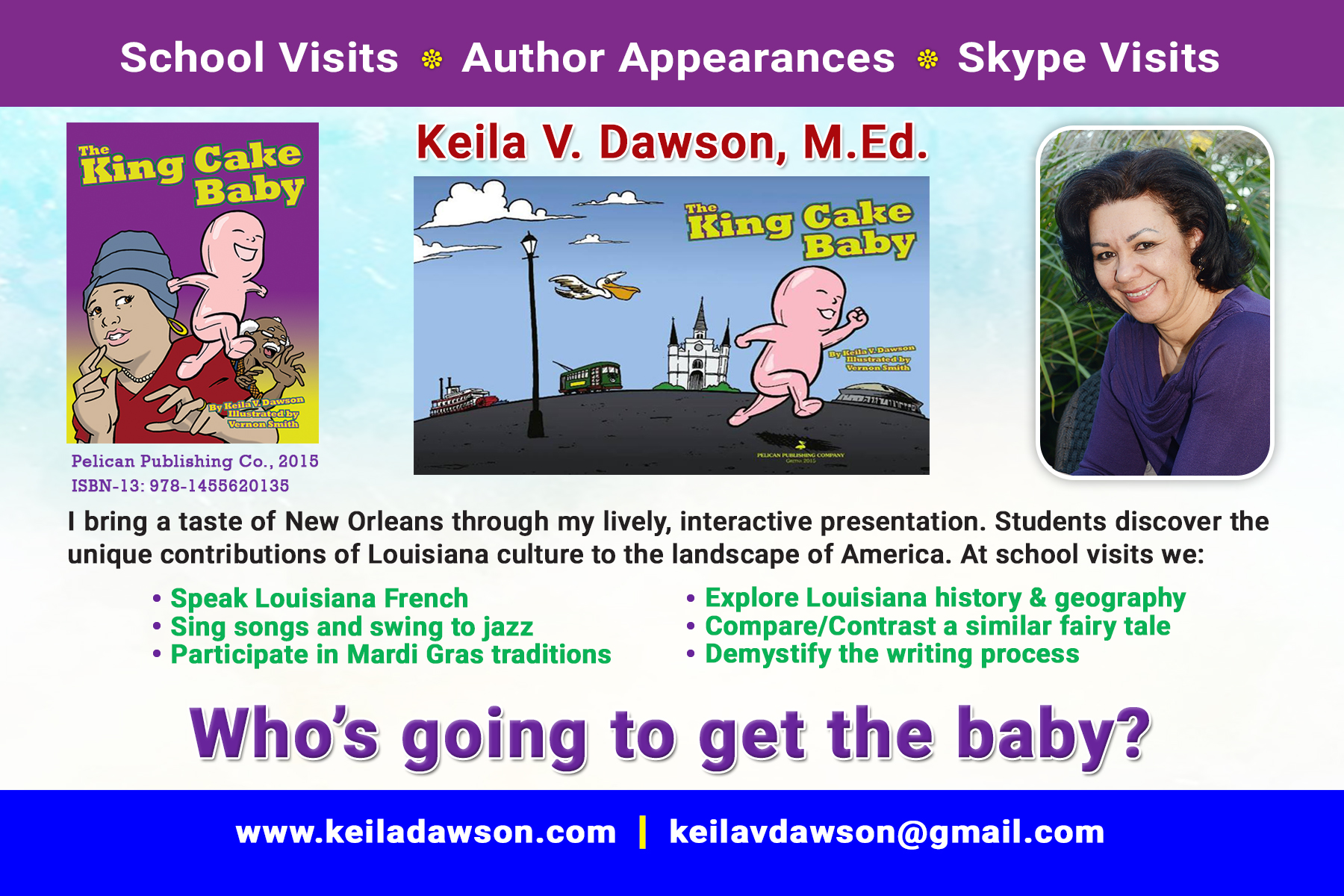 About My Visit:
As a former educator and native of New Orleans, two things I enjoy very much are kids and my culture.
I bring a taste of New Orleans through my lively, interactive presentation. Students discover the unique contributions of Louisiana culture to the landscape of America. During my visit we speak Louisiana French, sing songs, swing to jazz, participate in Mardi Gras traditions, and explore Louisiana history and geography. We also compare/contrast a similar fairy tale and demystify the writing process.
I am willing to work with faculty and or staff to integrate specific activities into my presentation. Presentations are developmentally appropriate according to age, grade, and academic ability.
Check out my school visits from Carnival 2016!
My publicist at Pelican is Antoinette de Alteriis, Promotion Director, 504-368-1175 x331
Fees:
*Single visit: $200.00
*Virtual Visits/Skype: 20 minutes includes reading, question and answer session with students, no charge. Click here.
**Additional fees for travel out of region or state. Those from the Greater New Orleans area can contact me to find out when I plan to be in Louisiana during the Carnival season.
Promotional Materials from the Pelican Publishing Company:
Keila V. Dawson, Author press release
Vernon Smith, Illustrator press release
Tips for Schools Before My Visit:
1. Read a classic gingerbread man story.
2. Arrange to host a book sale and allow me to autograph books purchased to make the day much more memorable for your students.
3. Send notes home about the visit. Sample templates to send home with students: template1 template2
4. Take photographs with permission.
Tips for the book signing: For each book ordered, please provide the following information:
1. The child's classroom.
2. The correct spelling of the child's name.
Tips for the Day of the Visit: Mixed grades are fine. All groups should have a teacher or a teaching assistant present during the presentation. If possible, ample space should be allowed for kids to move about. A smartboard to accommodate a PowerPoint presentation and microphone for large audiences.
Tips for After My Visit: Teachers, librarians, and students can use my website or email me, the author, at keilavdawson@gmail.com.
A free study guide that includes downloadable lessons, activity sheets, and craft ideas can be found here. A glossary of French words and New Orleans colloquial lingo used in the book is also available in THE KING CAKE BABY study guide. Also see more on the Activities and Crafts menu of this blog.