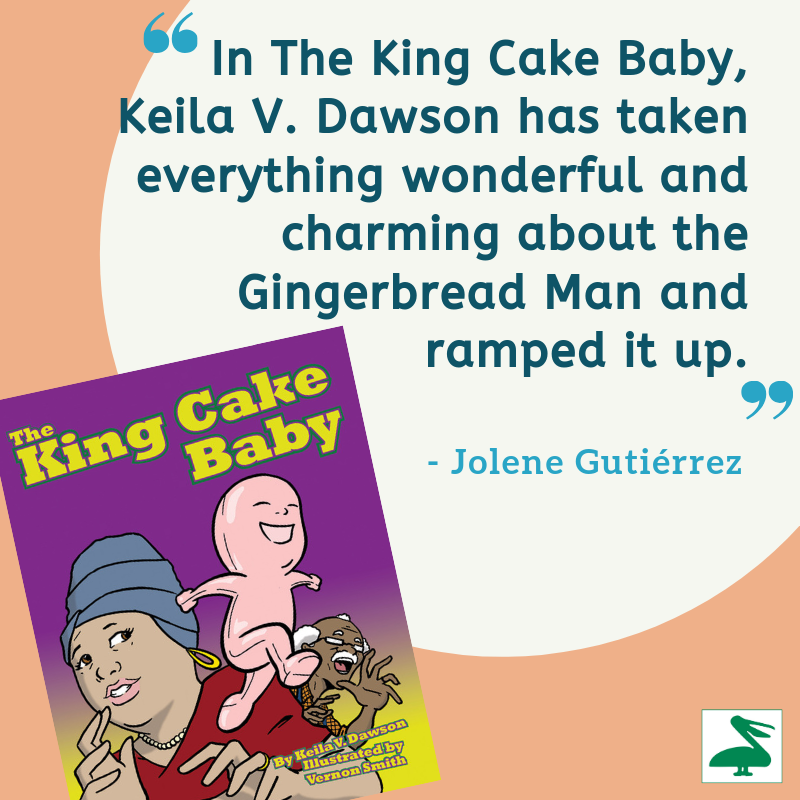 The little plastic baby traditionally hidden inside a Mardi Gras King Cake is the runaway in this tasty new adaptation of an old folktale. The story sparkles with French phrases, New Orleans colloquialisms, and vibrant, comic-book style artwork depicting the city's characters and treasures. Includes an easy king cake recipe. Bon appétit!
Where can you catch the King Cake Baby?
Bookshop Amazon Barnes & Noble and other retail stores.
FREE Study Guide! Activities aligned with the academic standards, crafts, coloring sheets and more.
https://www.youtube.com/watch?v=Nt0qp3jqzAI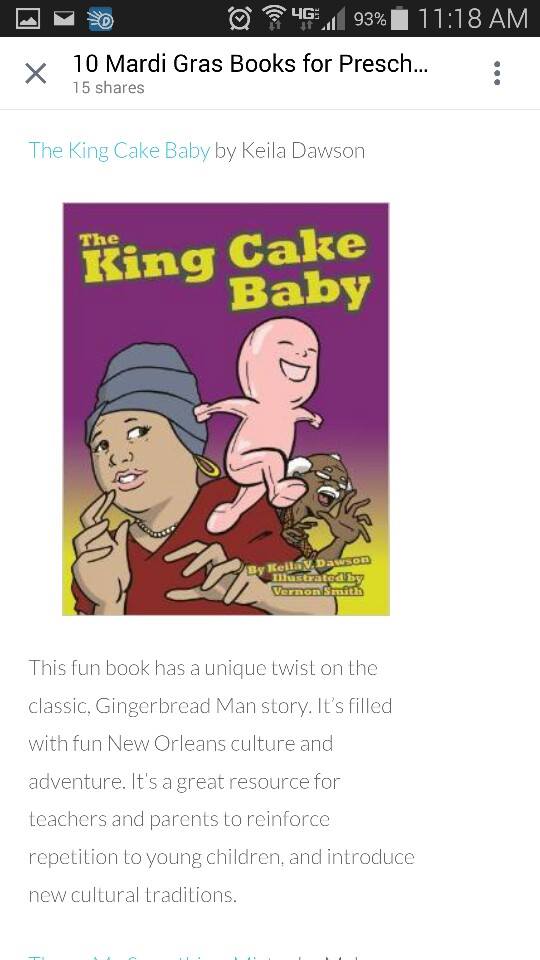 **********
REVIEWS:
Why thank you Jessica at EXBIBLIOLIBRIS for adding The King Cake Baby to recommended books for kids about Mardi Gras on her blog!
See Children's Books Heal blogger Patricia Tilton's review of The King Cake Baby on her blog for Susanna Hill's Perfect Picture Book Friday.
Check out Books, Food, Animals and Kids Blog by Linda Hurst. She reviews Carnival books here including The King Cake Baby.
Hop on over to Miss Marple's Musings to read her thoughts about The King Cake Baby she selected to review on February 2, 2015 for the 2015 Diversity Reading Challenge
Joanna is a former teacher and is now a school librarian, an author, and blogger. And so much more. Joanna reviews children's books and interviews illustrators. She too is a world traveler, originally from Europe, who embraces culture and diversity.
My favorite quote from her sight, "If you love people, you love stories!"