What an honor to see OPENING THE ROAD listed as a Jane Addams Children's Book Award finalist for younger readers 2022!
I am so grateful that OPENING THE ROAD made the NYPL Best Books for Kids 2021 list!
I am honored to see OPENING THE ROAD on the John F. Kennedy Presidential Library and Museum's Noteworthy Books for Young Readers list of Stories of Protest, Resistance, and Change!
SLJ subscribers can read the full review here.
This review of OPENING THE ROAD on by Lisa Browne on her COLORUL STORIES blog warms my heart! My objective in writing this story – achieved!
TWOBOOKWORMS Blog review of OPENING THE ROAD: "Books like this make history interesting and personal."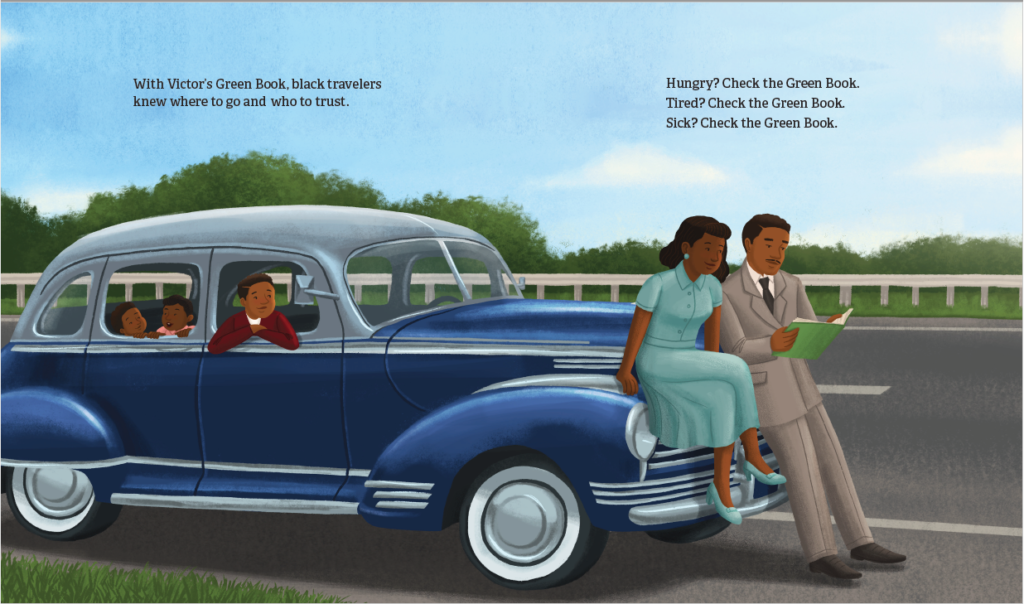 This 8th grade teacher created a lesson plan, Picture Books and the Green Book, to introduce her students to the Jim Crow era and recommended OPENING THE ROAD.
GoodreadsFromRonna Five Recommended Reads for Kids – Black History Month 2021
A review by Jilanne Hoffman for Perfect Picture Book Friday
A wonderful review from Vivian Kirkfield for Perfect Picture Book Friday !
What a review! Click on the picture to read the full review.
Come 2021, The Green Book's Creator Gets the Kid Lit Treatment History in the making! The story of the Green Book for the babies! by Carrie McClain, Black Nerd Problems blog.
Available now! Get your copy wherever books are sold!
Bookshop | Blue Manatee Literacy Project | Beaming Books | Amazon | B&N