The #kidlitforchristchurch auction is live until March 27th at 11:59 pm! My donation is one copy of the middle-grade novel AMINA'S VOICE by Hena Khan, two Abo el Ela Co. Abu Ghazala Egyptian shawls made in Cairo, Egypt, one Navy Blue, one Burgundy, approximately 7ft x 3ft, all items are new. Bid on my items, #035 here!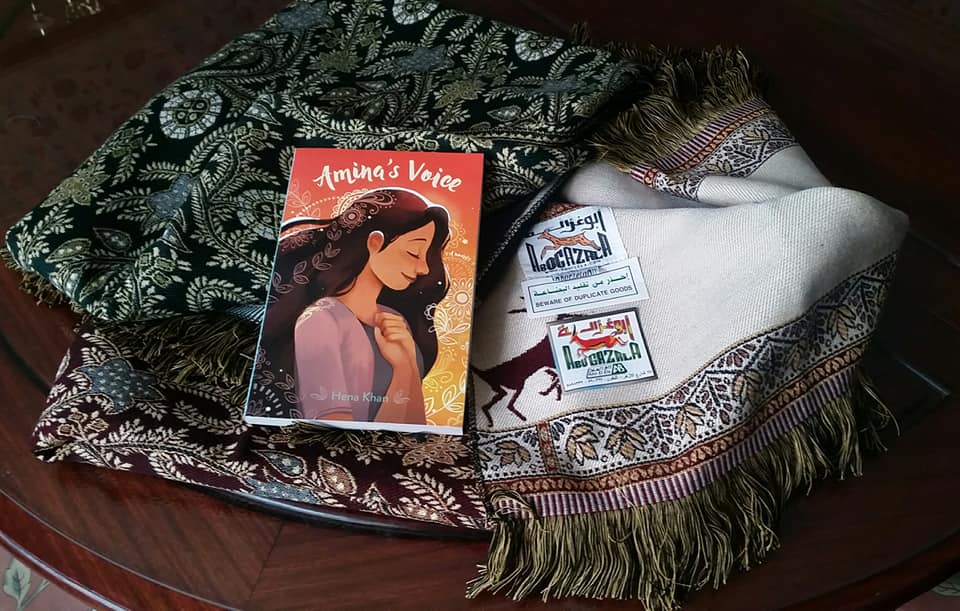 What is this fundraiser about? Organizers wrote:
On Friday, March 15, a gunman opened fire in two Christchurch Mosques, Masjid Al Noor and Linwood Masjid Mosque. During this terrorist attack, 50 people lost their lives and 48 people were injured.
As members of the kidlit community, we want to make a stand against hatred and Islamophobia, and show our solidarity with the victims and affected Muslim communities. The auctions and raffles on this page will support the United for Christchurch Mosque Shootings fundraiser, which aims to "help with the immediate, short-term needs of the grieving families."
The auctions and raffles will be open March 24th at 12:01 AM EST and close March 27th at 11:59 PM.