Books by the Banks Book Festival proved once again to be a blast! On a beautiful Saturday in the Queen City authors, illustrators, writers, and readers of all ages gathered at the largest annual literary festival in Cincinnati.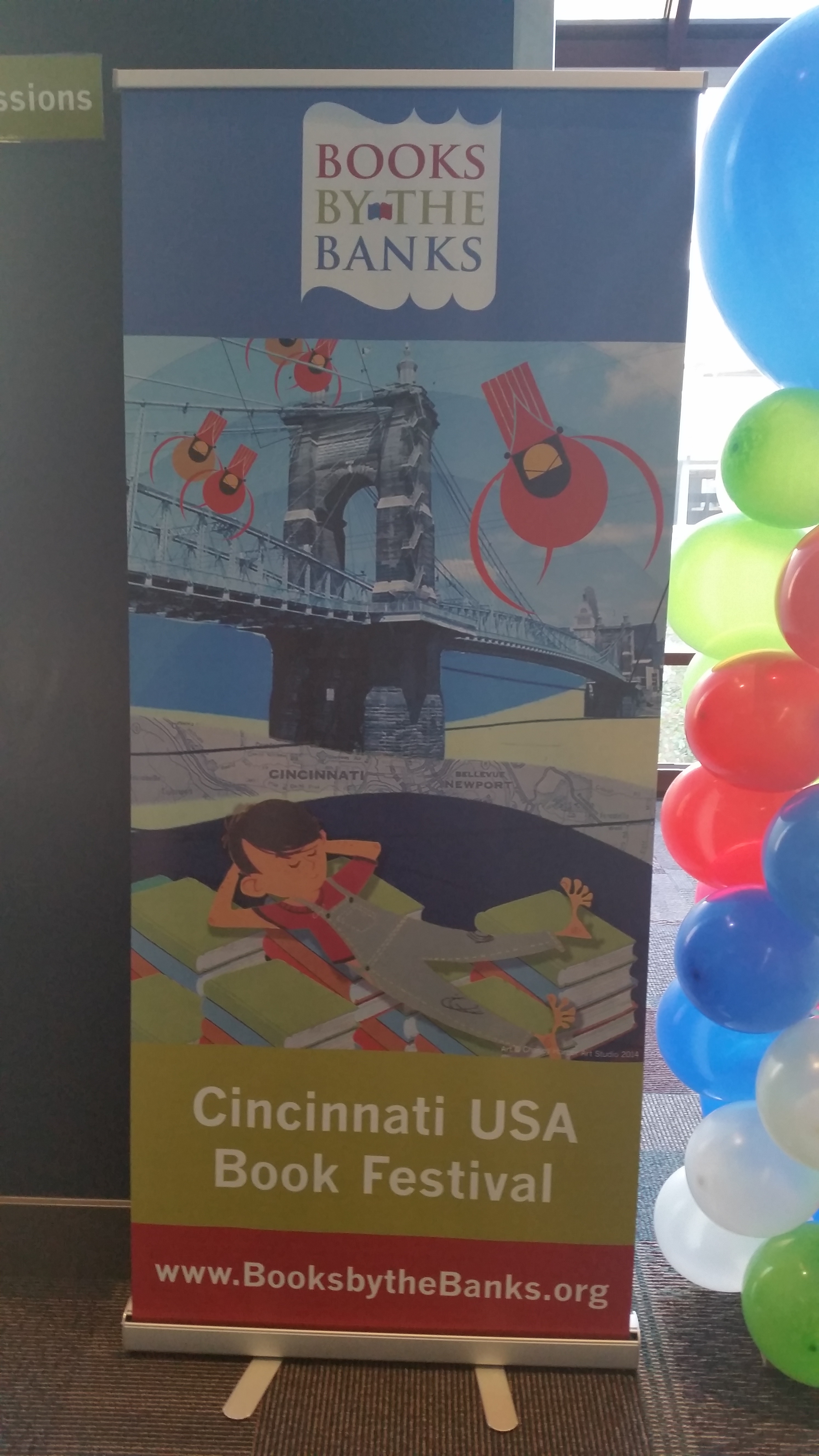 My favorite part of this year's event was watching picture book author-illustrators showcase their talent inspiring kids with their art. Crazy talent! Watch author-illustrator Jeff Mack below share how he draws the characters of Bear and Skunk from his picture books Who Wants A Hug and Who Needs A Bath? His advice – start small!
And Tad Hills, well known for his books about the dog Rocket (and has a real dog named Rocket) demonstrated how to create art using the letter "M" a young audience member drew. This was definitely "art in action"!
In addition to meeting some awesome creatives, there were sessions offered for those interested in learning more about the craft and or the business aspect of writing and publishing. A special moment for me was meeting Tim Bowers, the illustrator of the picture book Pirate's Lullaby: Mutiny At Bedtime. Me matey, Marcie Wessels is the author.
These Ohio SCBWI mighty girl authors Mary Kay Carson, Kathy Cannon Wiechman, Michelle Houts, and illustrator Christina Wald showcased their publications and talent!
The King Cake Baby and I walked the halls of the convention center again meeting many picture book characters who came to the event.
Until next year! Keep reading, keep writing, or both!