Opening the Road
OPENING THE ROAD is the true story behind the Green Book guides Black Americans used to travel safely during legal segregation and the mail carrier who wrote it.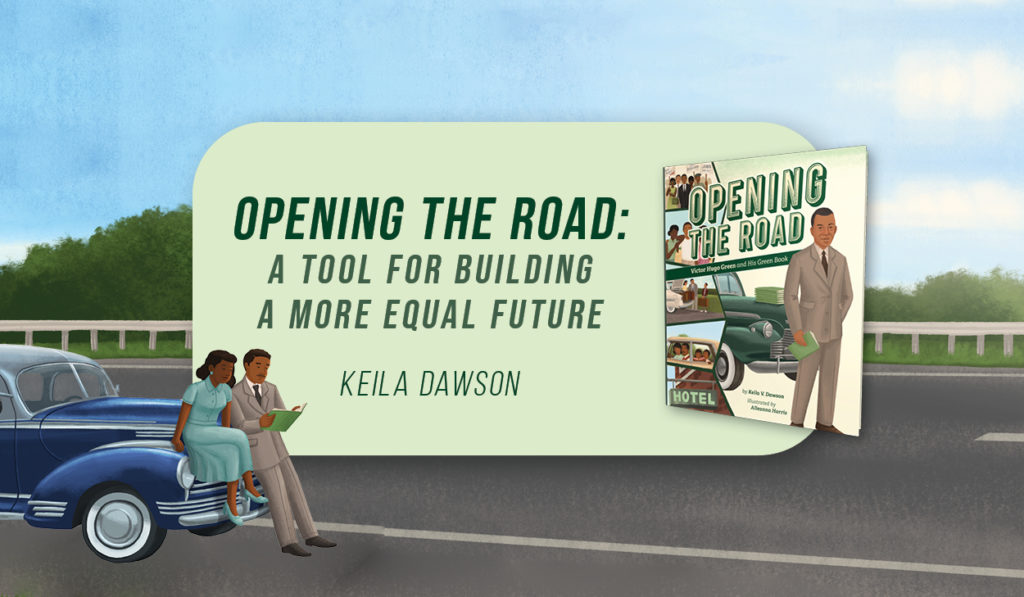 It's a long, winding road toward social justice. Let's share truths and open hearts and minds along the way. Keep going!
Outstanding Merit
2022 Bank Street College of Education Best Books of the Year
"A compelling picture book that introduces the history of segregation and its impact in the U. S. to young readers."
—School Library Journal

Book Trailer:
Beaming Books | ISBN: 978-1506467917
40 pages | ages 4-8
Bookshop | Amazon | Barnes & Noble
Educational Resources
MEDIA
Press
Families for Peace, Cranes for Our Future, August 6, 2022, Instagram Live Commemoration of Hiroshima & Nagasaki.
"6 Ways to Celebrate Curiosity with Nonfiction," Benchmark Education Blog
Featured Virtual Author for 2021, Buckeye Book Fair Virtual Authors
Book Reviews
Interviews and Guest Posts
Video Reviews
Podcast
Articles, Lists, and Mentions
Instagram and Twitter Influencer Mentions