Keila V. Dawson worked as a community organizer, educator, and advocate for children with special needs before she became a children's book author. She is coeditor of NO VOICE TOO SMALL: FOURTEEN YOUNG AMERICANS MAKING HISTORY (Charlesbridge, 2020), and the forthcoming NO WORLD TOO BIG: YOUNG PEOPLE FIGHTING CLIMATE CHANGE (Charlesbridge, 2023) with Lindsay Metcalf and Jeanette Bradley, illustrated by Bradley. She is the author of THE KING CAKE BABY (Pelican Pub, 2015), OPENING THE ROAD: VICTOR HUGO GREEN and HIS GREEN BOOK, illustrated by Alleanna Harris (Beaming Books, 2021), and the forthcoming YUMBO GUMBO, illustrated by Katie Crumpton (Charlesbridge, 2023). A New Orleans native, Dawson has also lived and worked in states across the U.S., and in the Philippines, Japan, and Egypt. She lives in Cincinnati, Ohio.
When Dawson isn't reading, writing, and visiting schools, she's traveling, playing tennis, or digging in genealogical archives.
SCHOOL PRESENTATIONS & FREE RESOURCES:
Testimonials and photos of my visits:
"Thank you so much for joining us today. The kids loved it!! They were so excited about all of the background information as well as the story. I made them each a copy of the King Cake recipe to take home…. it was a truly amazing experience that we will all treasure." -Bobbie Green Librarian / Media Clerk Carnelian Elementary, California
"The students and teachers have talked about this experience since the visit, and Opening the Road is a popular book in our school library media center that stays checked out. Students and teachers learned more about the book publishing process and how important quality research is when working on a nonfiction book." Tracy Scaglione, Ed.S.Library Media Specialist, Dorsett Shoals Elementary, Douglas County, GA
"Thank you so much for the wonderful author visit! You were amazing, and the students were so engaged. I can't thank you enough for giving my kindergartners a perfect first experience Skyping with an author! My teachers all came to me the following day to thank me for putting this all together. They had a great time as well." – Mindy Perry, Librarian, Dawes Elementary School, Illinois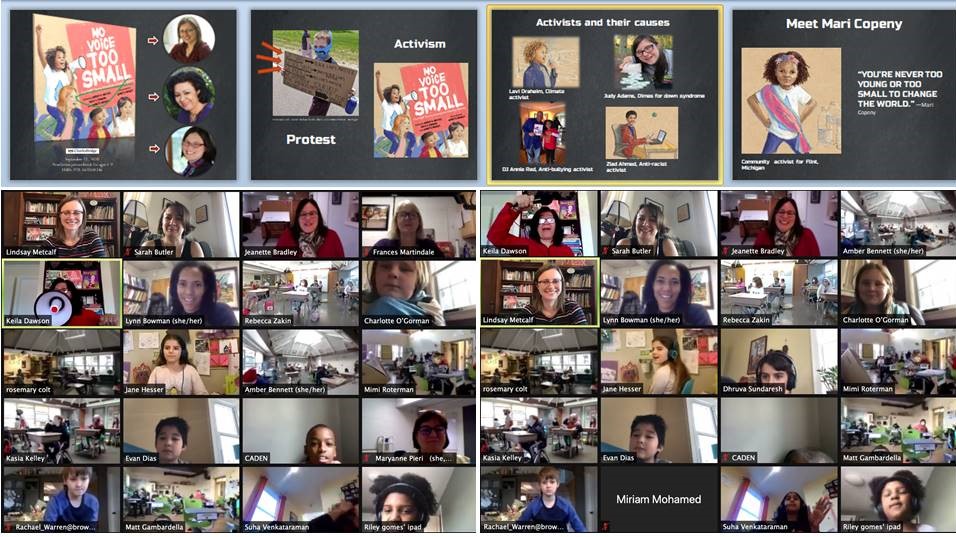 Cannot thank you enough for this wonderful event! Gordon School in East Providence, RI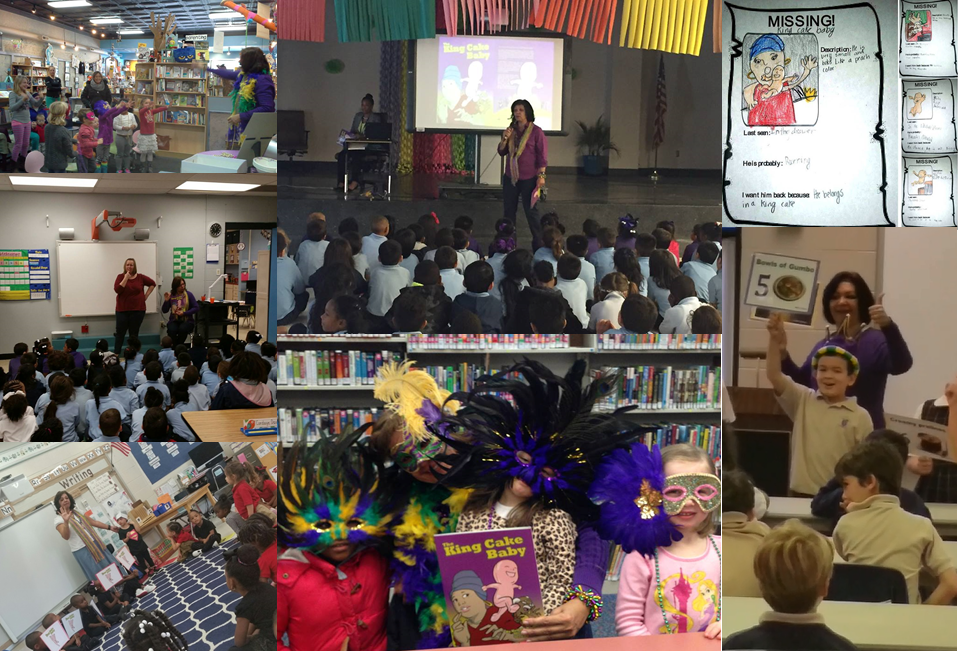 "It was a pleasure to have Keila V. Dawson speak to my Kindergarten class about her book The King Cake Baby! She really connected with my kids and had them saying words in French by the end of her visit. She inspired us to write our own class book!" – Elizabeth Gates, Kindergarten Teacher, Rothenberg Academy, Cincinnati Public Schools
"I can't thank Keila Dawson enough for the absolutely fantastic classroom visit today! My students LOVE her book and were so excited to meet a real author. Not only did she give them tons of information on the writing process and cultural information on Louisiana, she also taught them how to sing a precious song about Louisiana food, the "12 days of Carnival" and a song on how to spell Tchoupitoulas! It will be a visit they will never forget and neither will I!" – Catherine Donnow, Hammond Westside Montessori School Teacher 1/2/3 Combo, Louisiana.
IN-PERSON AUTHOR VISIT FEES:
*Single visit: $300.00
*Half day: $500.00
I am willing to work with faculty and or staff to integrate specific activities into my presentation. Presentations are developmentally appropriate according to age, grade, and academic ability.
Tips for a successful visit:
1. Arrange to host a book sale and allow me to autograph books purchased to make the day much more memorable for your students.
2. Send notes home about my visit. I am happy to provide you with a template.
3. Take photographs of the visit with permission and share on social media.
4. For each book ordered, please provide the correct spelling of the child's name.
Tips for the Day of the Visit: Mixed grades are fine. All groups should have a teacher or a teaching assistant present during the presentation. If possible, ample space should be allowed for kids to move about. A smartboard to accommodate a PowerPoint presentation and microphone for large audiences.
VIRTUAL VISITS: