Thanks to Cincinnati Public Library – Deer Park Branch for inviting me to share The King Cake Baby and the sights, sounds, and tastes of New Orleans on February 19, 2015.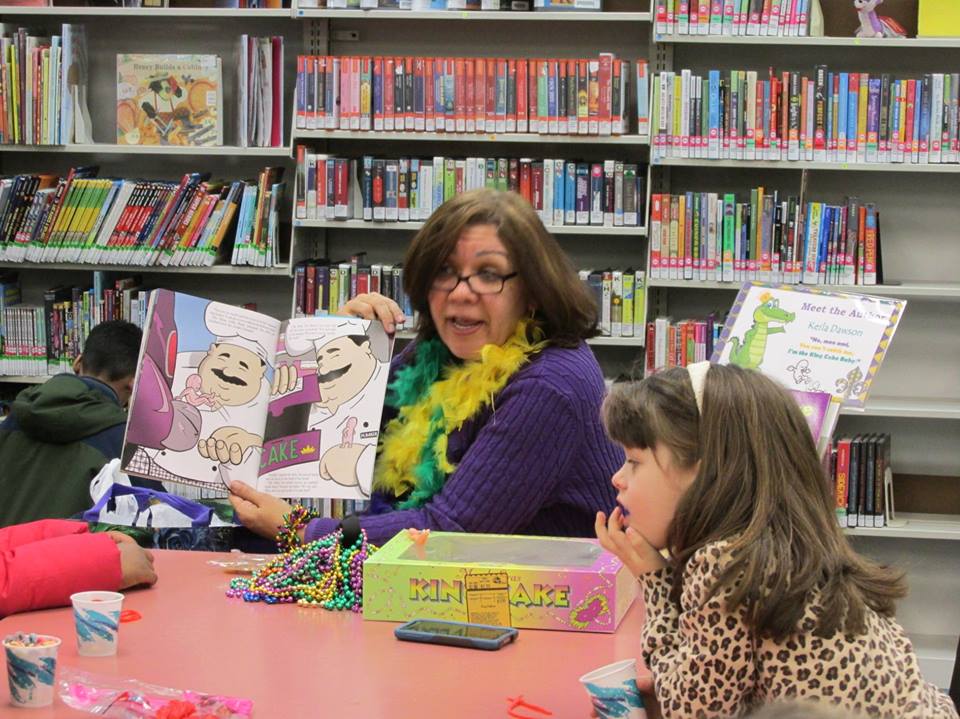 Reading The King Cake Baby!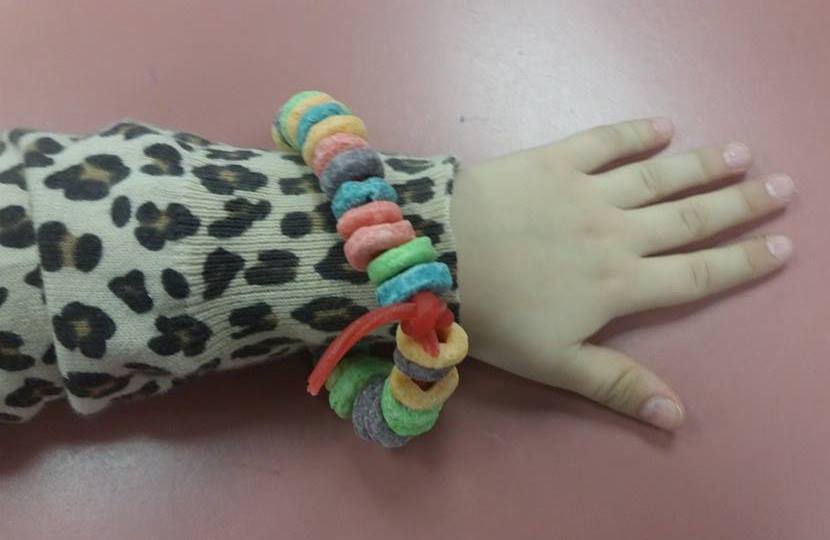 Making candy bracelets and necklaces
      Masks!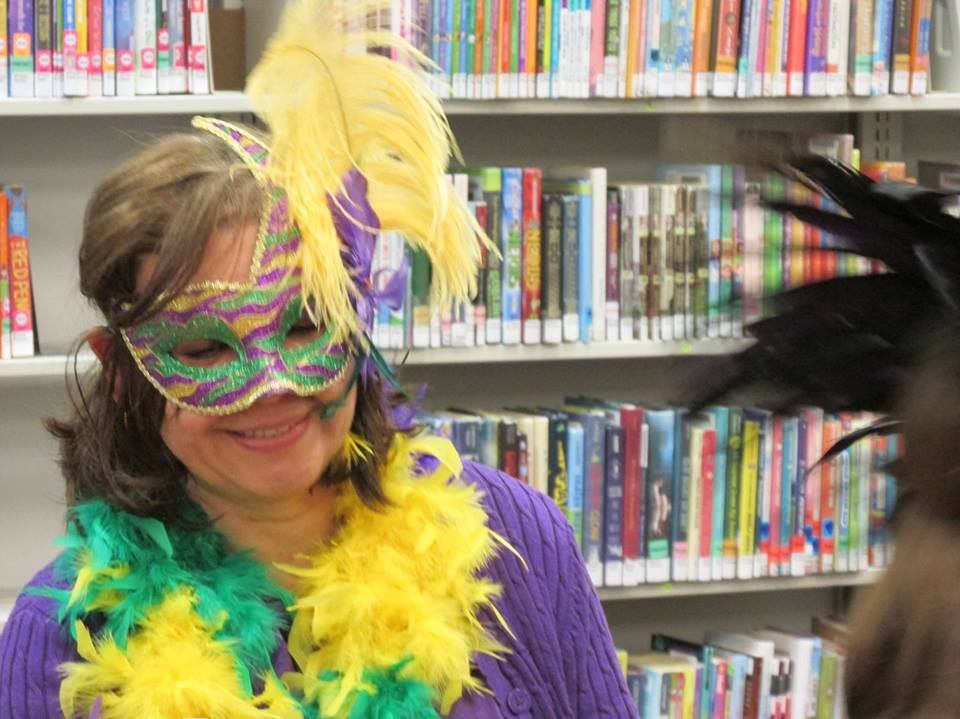 Parade!
         Beads!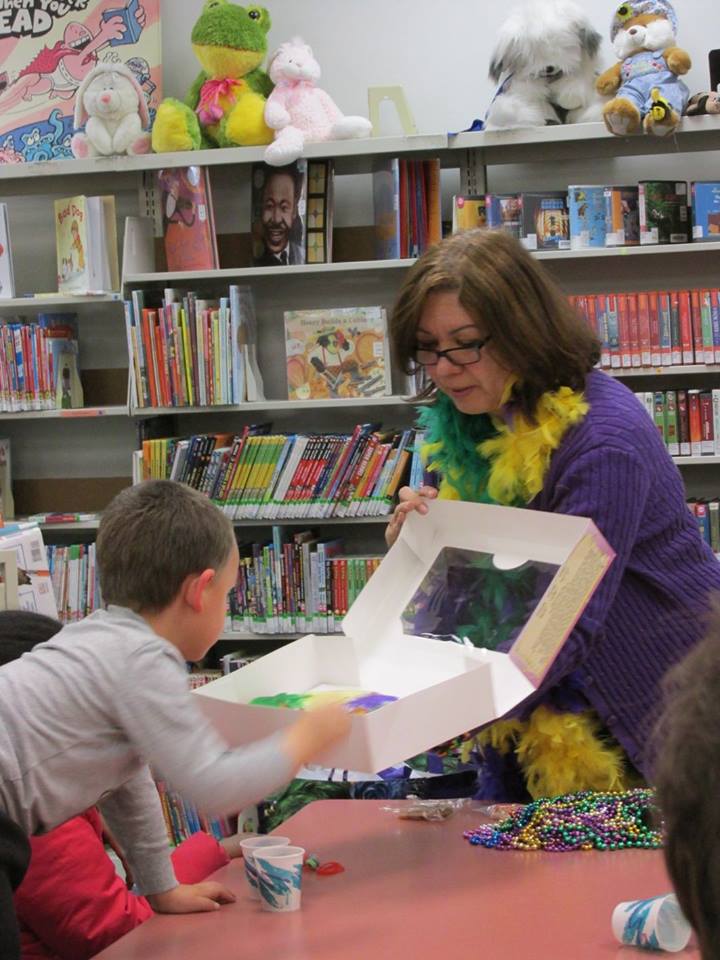 He put the baby back in the box. The baby belongs in a king cake!