A Halloween Perfect Picture Book Pair
A Perfect Picture Book Pair for Halloween!
Title: Los Gatos Black on Halloween
Written by: Marisa Montes
Illustrated by: Yuyi Morales
Publisher: Henry Holt and Co. (BYR); First Edition edition (August 22, 2006)
Age Range: 4 – 8 years
Los Gatos Black on Halloween is a spooky bilingual Halloween poem that introduces young readers to spooky Spanish words.
Amazon copy: Under October's luna, full and bright, the monsters are throwing a ball in the Haunted Hall. Las brujascome on their broomsticks. Los muertos rise from their coffins to join in the fun. Los esqueletos rattle their bones as they dance through the door. And the scariest creatures of all aren't even there yet!
Title:  Bone Dog
Written/Illustrated by: Eric Rohmann
Publisher: Roaring Brook Press; First Edition edition (July 19, 2011)
Age Range: 4 – 8 years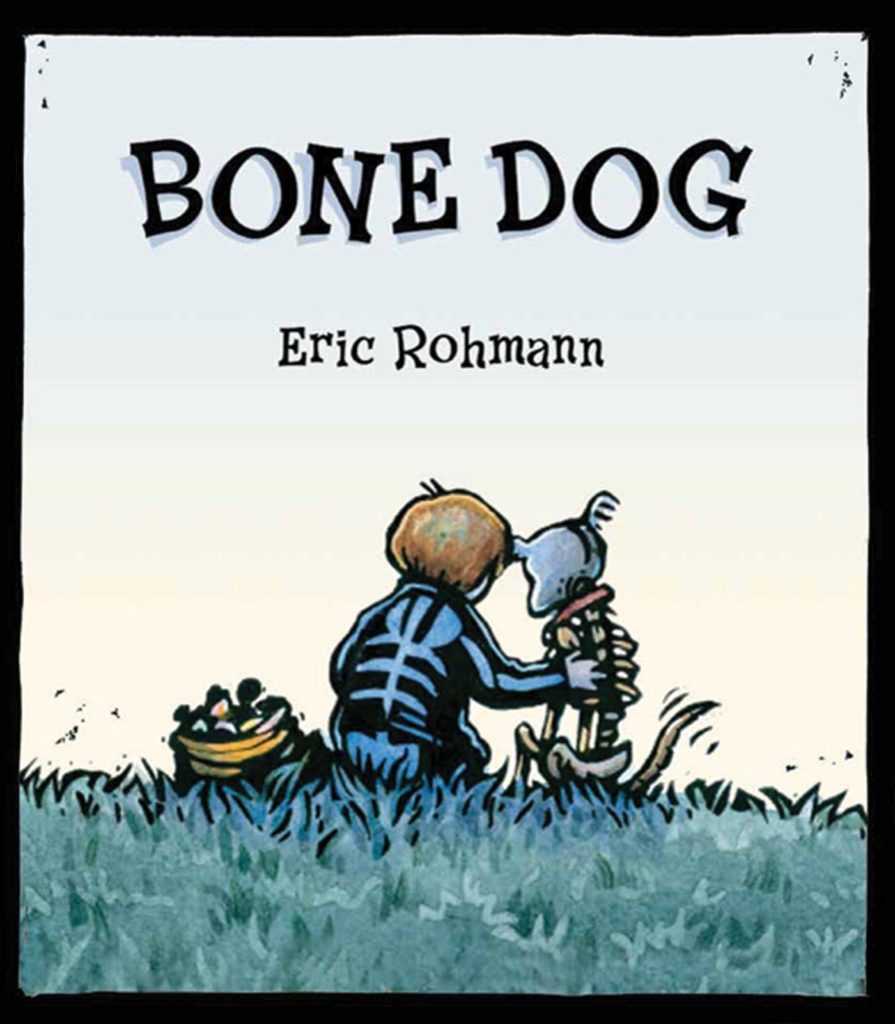 Bone Dog is a touching story that deals with the reality of death when a pet nears the end of life and makes a promise to his best friend.
Amazon copy: Gus doesn't feel like doing much after his dog Ella dies. He doesn't really even feel like dressing up for Halloween. But when Gus runs into a bunch of rowdy skeletons, it's Ella–his very own Bone dog–who comes to his aid, and together they put those skeletons in their place. A book about friendship, loss, and a delightfully spooky Halloween.