I had a wonderful time celebrating Mardi Gras 2017. The King Cake Baby and I ran all over south Louisiana parishes, visiting with students, parents, teachers, and school librarians.
As a guest author for Scholastic, I met many wonderful educators who work tirelessly to bring books into schools for kids. Book fairs are quite popular and the state is recognized as one of the top sales areas!
📚
And while there, of course, I ate a lot of different types of King Cake! I even ate a King Cake hamburger. Yes. I. Did. The food truck @FoodDrunknola sold them at the King Cake Festival. To my surprise, it was deliciously sweet and savory. Yum.
I was fortunate to visit Impact Elementary School at their Family Literacy Night. And had delightful visits at Port Allen Elementary and North Iberville Elementary. Watch these Port Allen Pre-K students dance! 🎶
🎶
Second graders sang the 12 Days of Carnival. So much fun! 🎶
🎺
🎵
🎷
🎶
Kindergarten students at North Iberville sang "Five Little King Cake Babies". Cutest babies and baker in the city!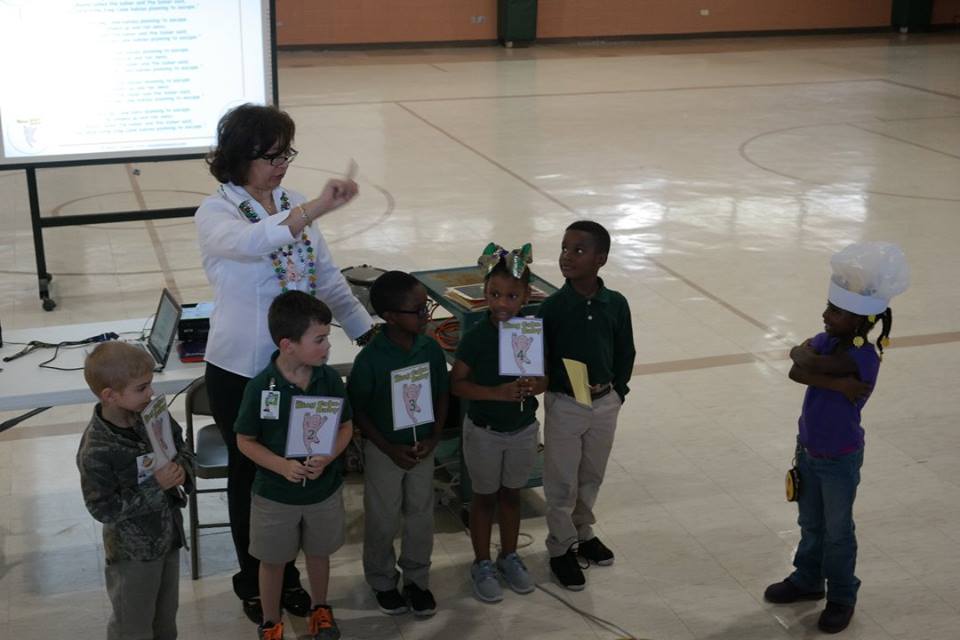 The King Cake Baby and I love to Skype with classes, especially during Mardi Gras. We hung out with a great group of first grade students in Kentucky who knew all about Kings' Day.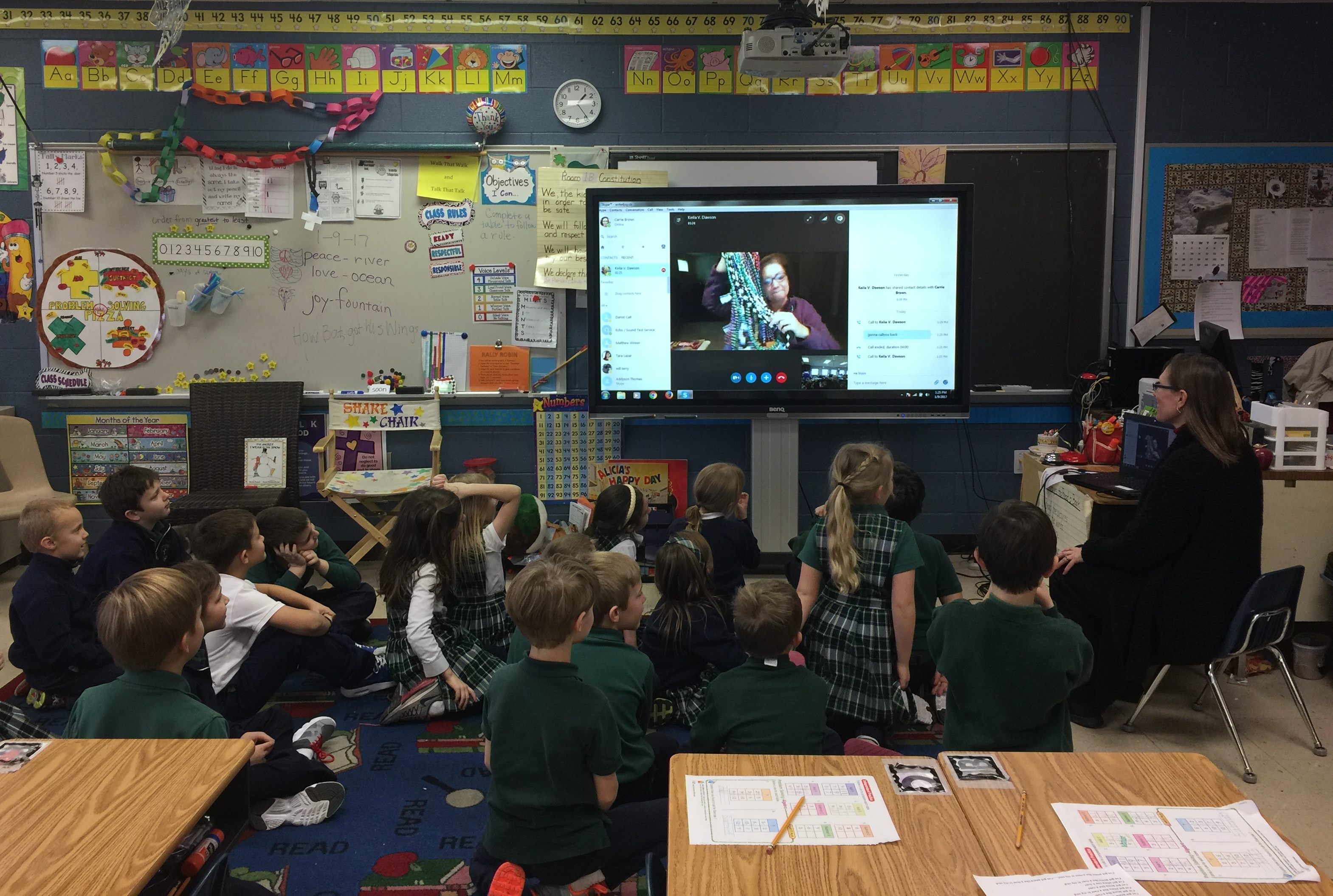 Just so happens World Read Aloud Day, known as WRAD, is always during Carnival season. So the baby ran west…to Texas!
All hail the North Pointe Elementary grade 2 Kings and Queens!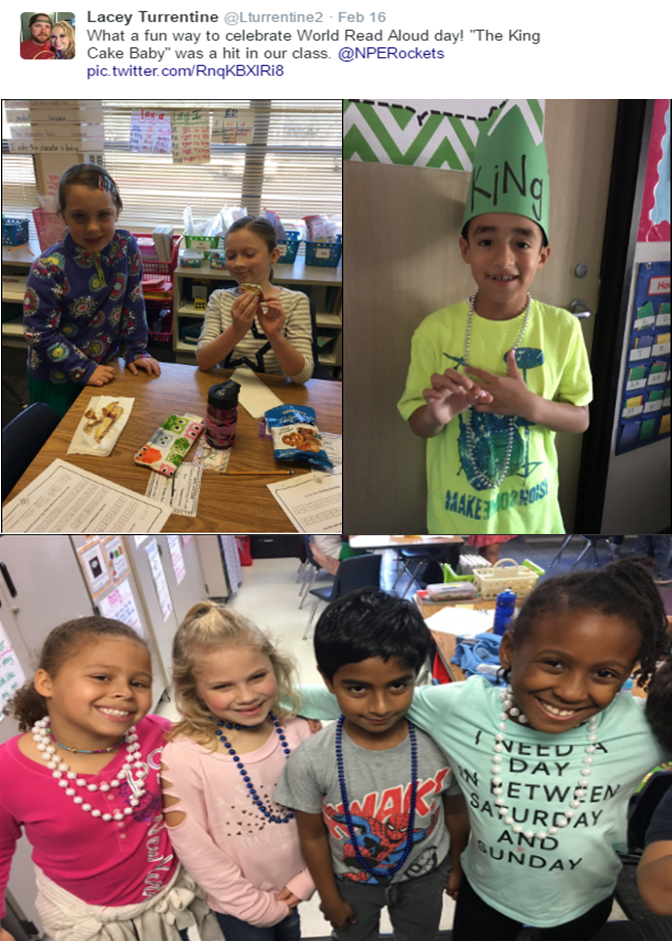 💜
💚
💛
🎶
🎺
🎵
🎷
🎶
📚
It was wonderful to see kiddos from coast to coast celebrating Mardi Gras, like this Girl Scout troop from San Diego!
💜
💚
Every year I bring a King Cake to my tennis club. Guess who got the baby?
Eating King Cake during Mardi Gras is a longtime tradition and fun no matter your age or where you live. But no worries if you don't eat any by Fat Tuesday on February 28th, there's always next year!