Baked Cherry Tomatoes & Cheese with Zoodles
What can you do with all the cherry tomatoes and zucchini coming from your summer garden? I have one answer! Because my garden and farm share has been so bountiful, I tweaked a cherry tomato & cheese with pasta recipe that went viral on TikTok. But after a couple attempts, I discovered I prefer goat cheese to feta and used zucchini to make zoodles instead of using pasta. And hands down, this recipe is not only easy peasy, it's healthy and delicious! Recipe below.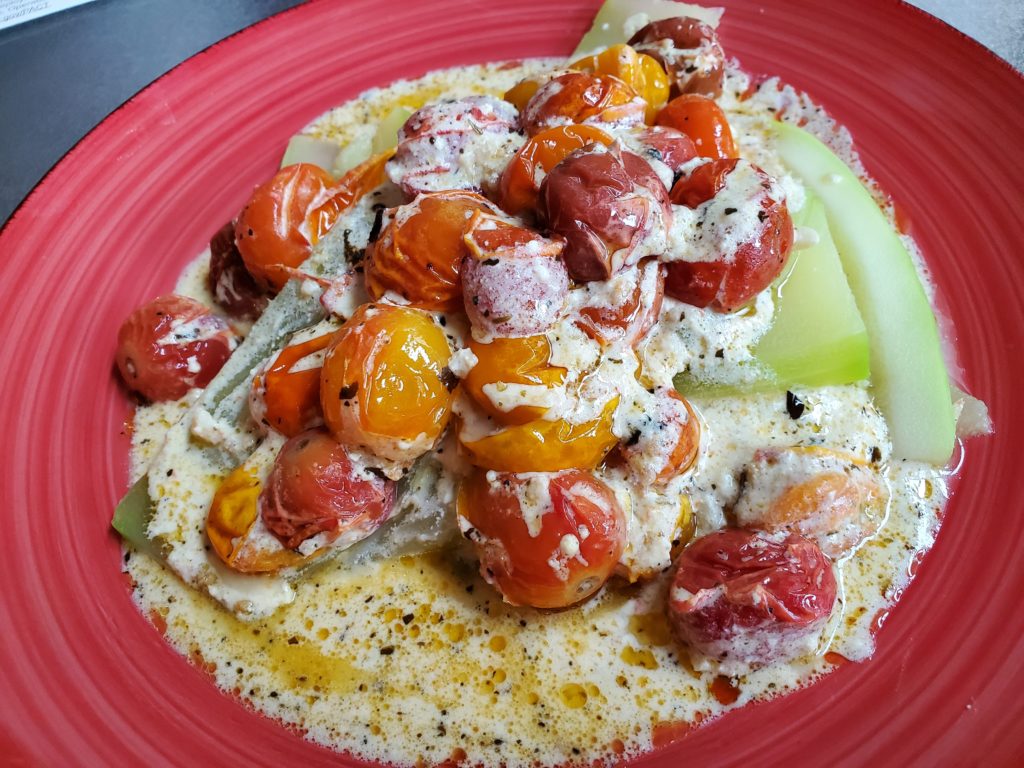 Baked Cheese & Cherry Tomatoes with Zoodles
Ingredients:
5-6 cups cherry tomatoes
4 cloves garlic, minced
⅓ cup olive oil
½ tsp cayenne pepper
2 tbsp dried basil, crushed
12-ounces goat cheese (or feta)
salt and black pepper to taste
Zoodles (zucchini noodles) or pasta
Directions:
1. Heat oven to 400°F (204 °C).
2. Add cherry tomatoes to a baking dish and poke a couple holes in each tomato.
3. Top tomatoes with olive oil, cayenne, salt, pepper, garlic, and fresh basil. Mix well.
4. Add cheese to the dish.
5. Bake for 40 minutes. Remove from oven, stir. Let sit for 15 minutes to allow cheese to congeal a bit.
6. Boil a large pot of water to make Zoodles or pasta.
Zoodles:
Peel the skin off 2-3 large zucchinis, cut into wide 1/8th inch strips add to the pot of boiling water for about 3 minutes or until tender. Drain.