Blue Manatee Children's Bookstore & Decafé
Thanks for having me at Carnival Story Time Blue Manatee! What a wonderful way to celebrate Mardi Gras day! I read The King Cake Baby, we listened to Mardi Gras music, had a parade, and ate king cake. Yes! Someone got the baby!!
I had a blast sharing the sights, sounds, and tastes of New Orleans!

Reading The King Cake Baby
Where is that Baby going? He's running away!
   Who will he meet? Who will get the baby? Who will catch him?
    Parade! Music! Masks! And beads!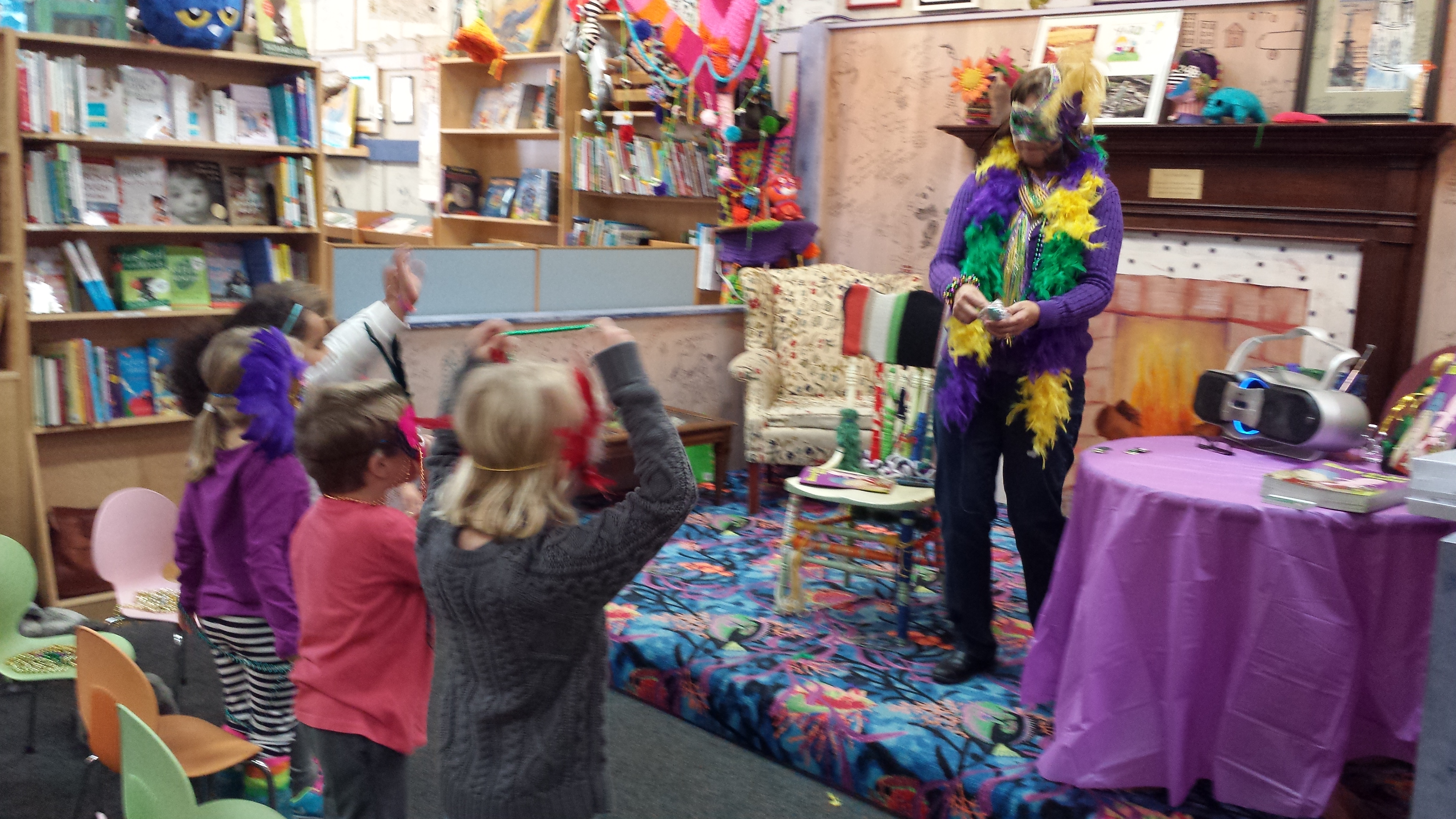 Raise your arms high, wave, and yell, "Throw me somethin' mista!"
   Great catch! Look at all those beads!
   Made some new friends!
  Grown up friends came to visit!                                                                       And we had king cake!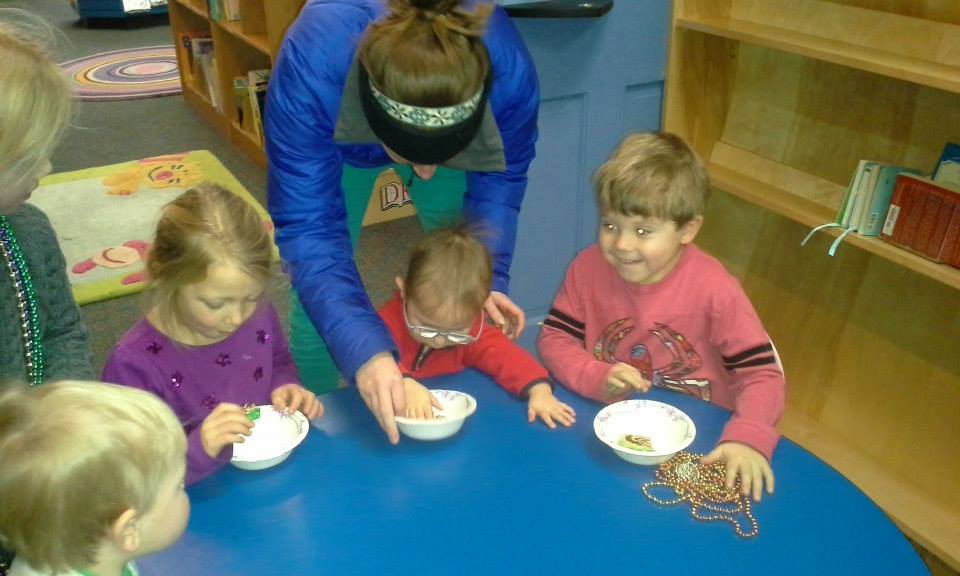 And someone got the baby!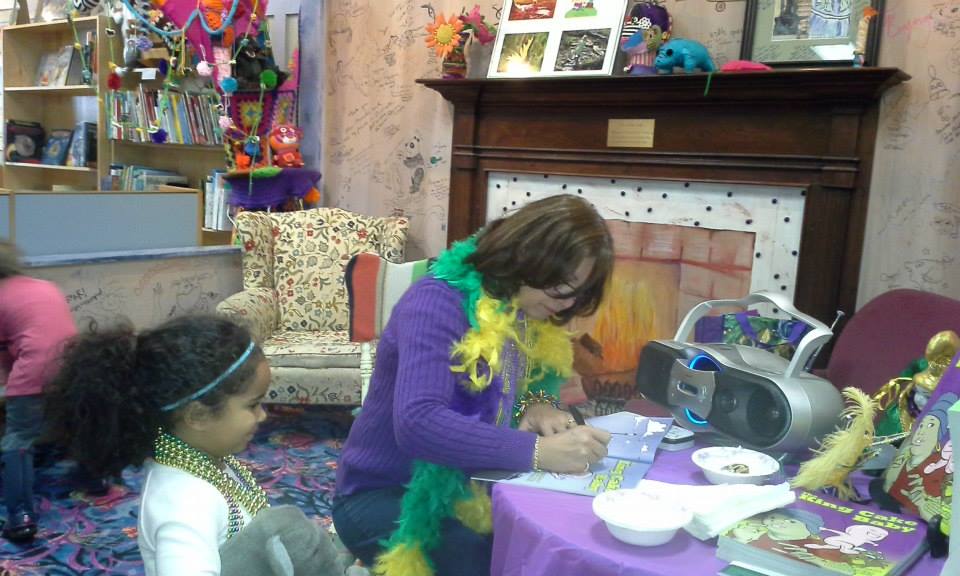 And autograhed books
Happy Mardi Gras!