Happy Book Birthday NO VOICE TOO SMALL!
What an amazing day! Lindsay, Jeanette, and I planned a fun-filled virtual book launch for NO VOICE TOO SMALL. An Unlikely Story Bookstore agreed to host us. The anti-bullying activist featured in the book, DJ Annie Red, agreed to perform.
And the day finally arrived!
It started with book lovers sharing the news of our book birthday…
…on Twitter, Instagram, Facebook. Messages poured in. Friends, authors, our publisher, book reviewers, booksellers. All sending congratulations and praise.
All morning long!
We felt so much love for a book that so many poured so much heart into so it would be ready for this day, to be sent out into the world, and into the hands of children.
We even got a mention in the Washington Post! WOW!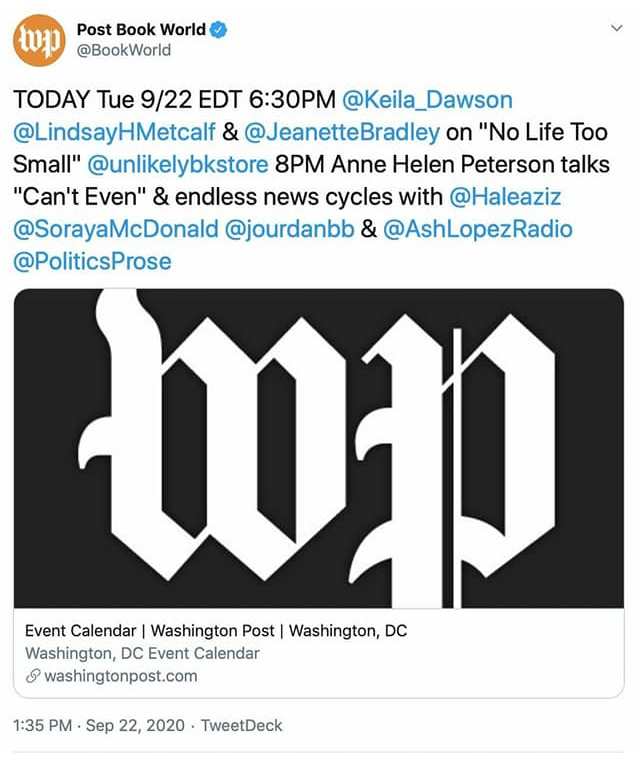 At the book launch that evening, Lindsay, Jeanette and I spoke a bit about the book and thanked the the fourteen young activists, poets, our editor, art director and the our Charlesbridge team that were all a part of this project. We shared the opening and closing poems and one of the contributing poets, Lesléa Newman, read the poem she wrote about Zach Wahls. Jeanette demonstrated how she created the art for the book and drew a picture for us – live! DJ Annie Red performed an acapella version of her song "No You Won't Bully Me". Who had fun? WE DID!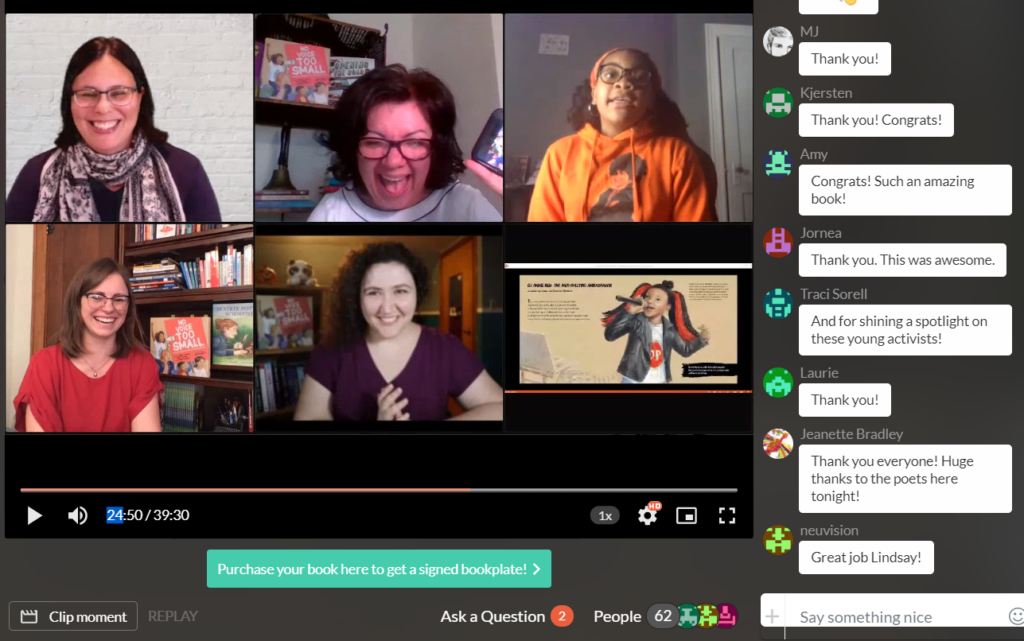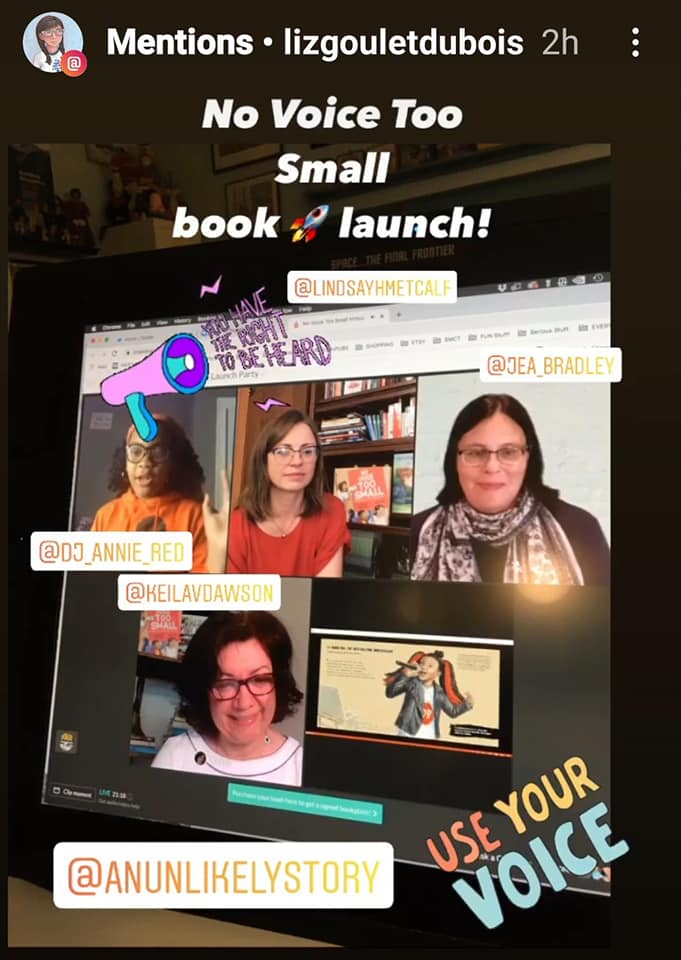 We asked our audience to promise to use their voices and take the NO VOICE TOO SMALL pledge. Lindsay and Jeanette's kids joined in!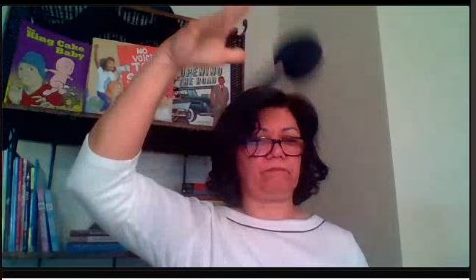 So many friends, family, and creatives from the writing community came to our virtual event to support us. It was an unforgettable experience!
For weeks we noticed the "orange banner" on Amazon that designates a book as a #1 Release in a particular category which also compares and ranks books in the same categories.
The three Amazon categories for NO VOICE TOO SMALL are:
Children's American History of 2000s
Children's Social Activists Biographies (Books)
Poetry (Books)
On our book birthday, NO VOICE TOO SMALL became an Amazon Hot New Release in the category of Social Activists Biographies! But that's not all.
Something else happened that didn't involve sales or marketing or book promotion. Instead, someone helped make this night more special than it already turned out to be. Because it reminded me of why I write books for kids. And why this book matters.
The same day NO VOICE TOO SMALL released, a blog post Lindsay, Jeanette and I wrote for Reading For Research Month went live. We discussed books that inspired us.
In that post I wrote, "I have witnessed the power of story. It is undeniable." Although I know that to be true, I didn't know I would witness it on our book birthday. We may not know how or when or for whom books may affect, but we know the power of books. It's undeniable! What a gift to see the reaction by Judy Adams to her featured story. Judy speaks UP about living with DOWN syndrome. At age twelve, she created Dimes for Down syndrome and grants wishes to others.
Kids need to see themselves in books. They want their stories shared. Adults can help empower, uplift, and amplify their voices.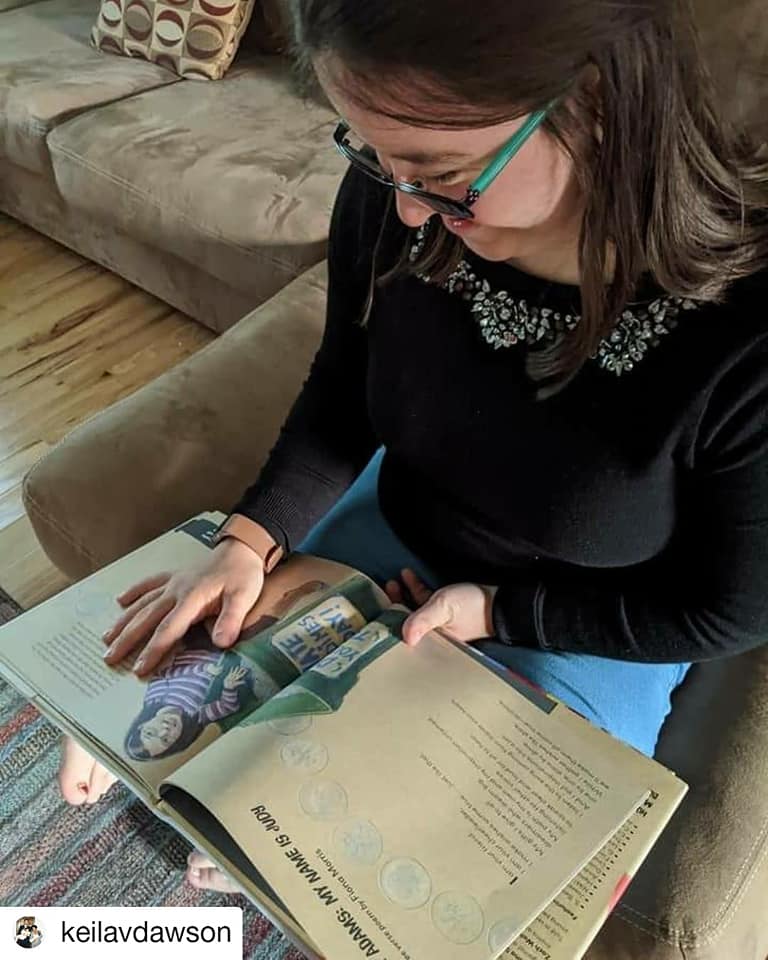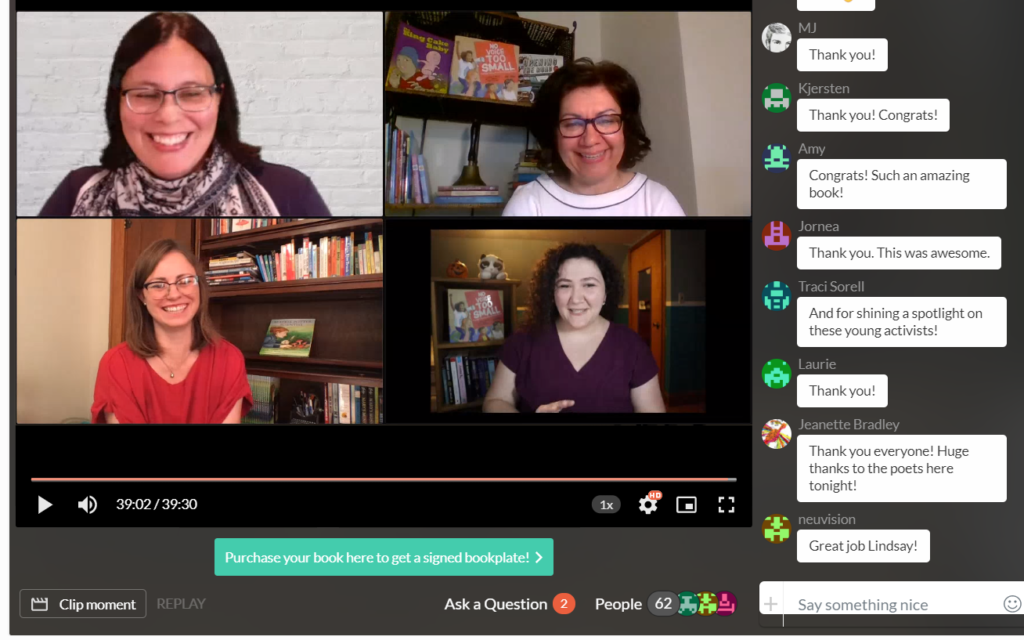 Thanks to all for the support that made this a wonderful day for us and NO VOICE TOO SMALL.
Keila