Northern Ohio SCBWI Conference 2015 Re-cap
The Northern Ohio SCBWI Annual Conference -THE MAGIC OF 13 – was truly magical. The sessions, inspiring. The speakers, motivational. The inspiration to writers to continue telling stories, abundant. And as always, meeting new people and making new friends – unforgettable. Here's a recap:
The King Cake Baby & me, all checked in and here's The King Cake Baby in the conference bookstore!
Kudos to Heather Price, the Regional Adviser for Northern Ohio SCBWI. With her guidance, the conference was quite a hit. Juliana Lee and I traveled together to the conference and had lunch with Lindsay Bonilla, founder of World of Difference, a theatre-in-education company.
Me, Juliana Lee and Lindsay Bonilla.
Conferences are the perfect place to meet writers in person we befriend in our virtual worlds. Kathy Halsey shares the same digital space many of us kid-lit writers do. Also had a chance to catch up with a local Cincinnati SCBWI superstar award-winning author Mary Kay Carson, a faculty member at the conference. I had to give her and the other members a shout out at the Publication Celebration for their mentorship which helped me get started in this crazy, creative business.
A toast! Me, Mary Kay Carson & Juliana Lee
The keynote, delivered by Viking Senior Editor Kendra Levin, was quite inspirational. She motivated the audience by her comparison of our journey as writers to a hero's journey. Thanks for sharing, caring, and comparing Kendra! Agent & author Marie Lamba shared what it takes to make a manuscript picture book worthy. Can you tell she loves a good story?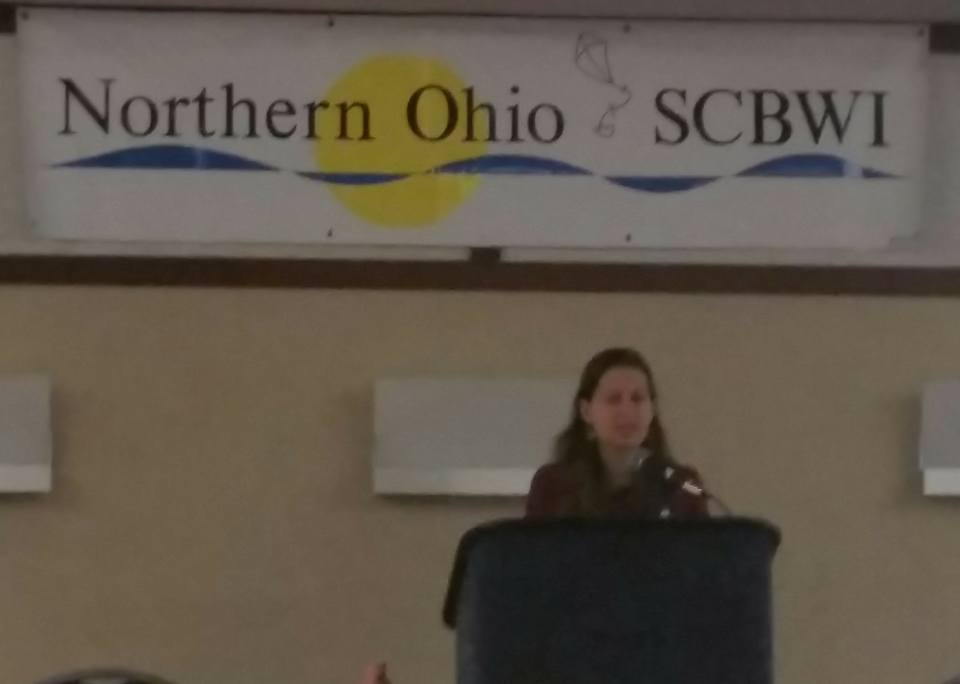 Marie Lamba, Agent, Jennifer DeChiara Agency
Agent Viki Selvaggio treated us to some tips on how to add magic to our manuscripts. Each and every element has a purpose, know their roles and why they exist. Agent Jodell Sadler shared her knowledge of pacing in picture books. She gave us lots of picture books to use as mentor texts that are particularly good at using one or more of the pacing tools she shared.
Author Miranda Paul shared some ideas on revision, something every manuscript needs. Whether tweaking an idea, a pitch, or a manuscript at the sentence or word level, we must be our own editors first. Little, Brown Books Editor Nikki Garcia gave her insight during the critique of "first pages". Conference participants submitted the first page of a manuscript for editor input. Thanks for your insight, Nikki.
A highlight for a debut author like me was meeting author and poet Shutta Crum! Fortunately, I was assigned the space right next to her at the book signing table. What a treat for me. And signing a copy of my book for someone thrilled to have it will never get old!
I sat next to the amazing Shutta Crum at the signing table! The next photo is me signing a copy of The King Cake Baby.                   
And if you think those who write for children are not HOT, we were on FIRE! Well, actually someone pulled the fire alarm on the 5th floor of the hotel so technically not a real fire, but we still had to evacuate to the lobby. Bet the agents and editors visiting from NY had no idea O-HI-O could be as exciting as New York City!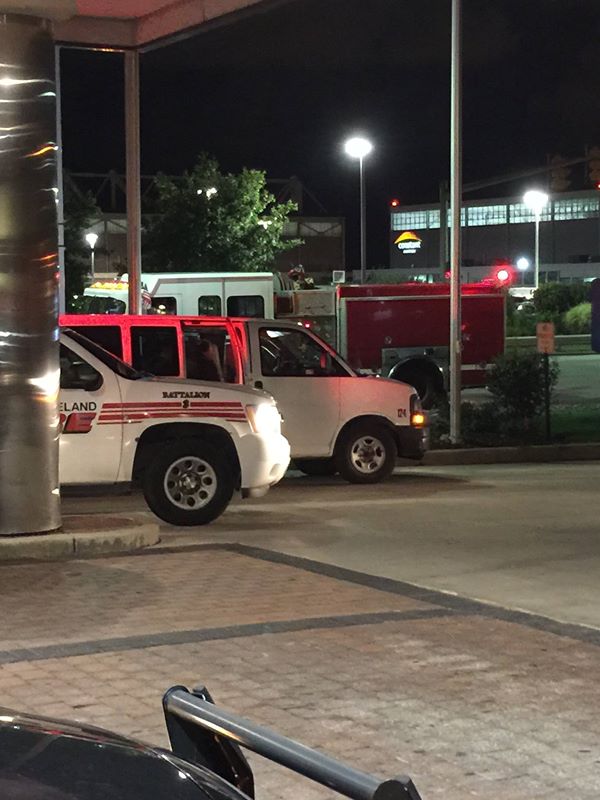 Excitement in Cleveland.
Finally, there were two conversations I recall that are too funny not to share. I spy a thread, do you?
Writer #1: Congratulations on your book. My son loves ‪New Orleans. He still has the ‪king cake baby he got in a cake.
Me: I still have my collection too! What grade is he in?
Writer #1: College, he's twenty.
Me: Oh. (wondering if this was from a spring break trip)
*********************
Me: Who should I autograph the book to?
Writer #2: My son Alex. He loves everything New Orleans.
Me: Cool! How old is Alex?
Writer #2: Twenty-four
Me: (‪kid lit works for adults too)
Not exactly my intended audience for The King Cake Baby, but proves picture books are enjoyed by all.
Happy reading and writing!