Easy Peasy King Cake Party!
If you want to host an Easy Peasy King Cake Party for Carnival…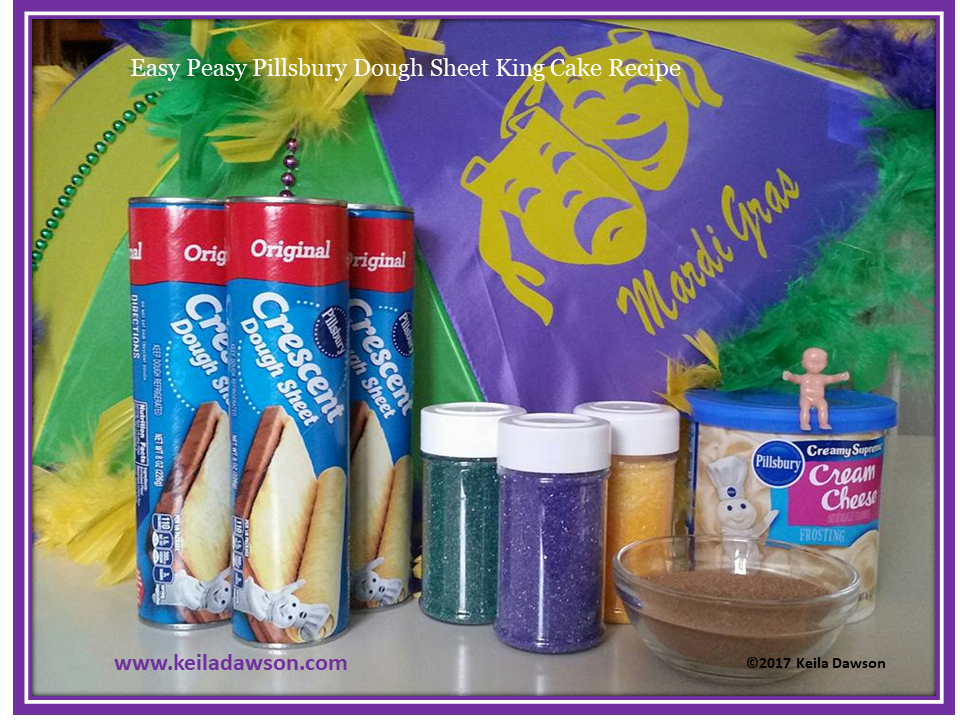 See my earlier post for the recipe.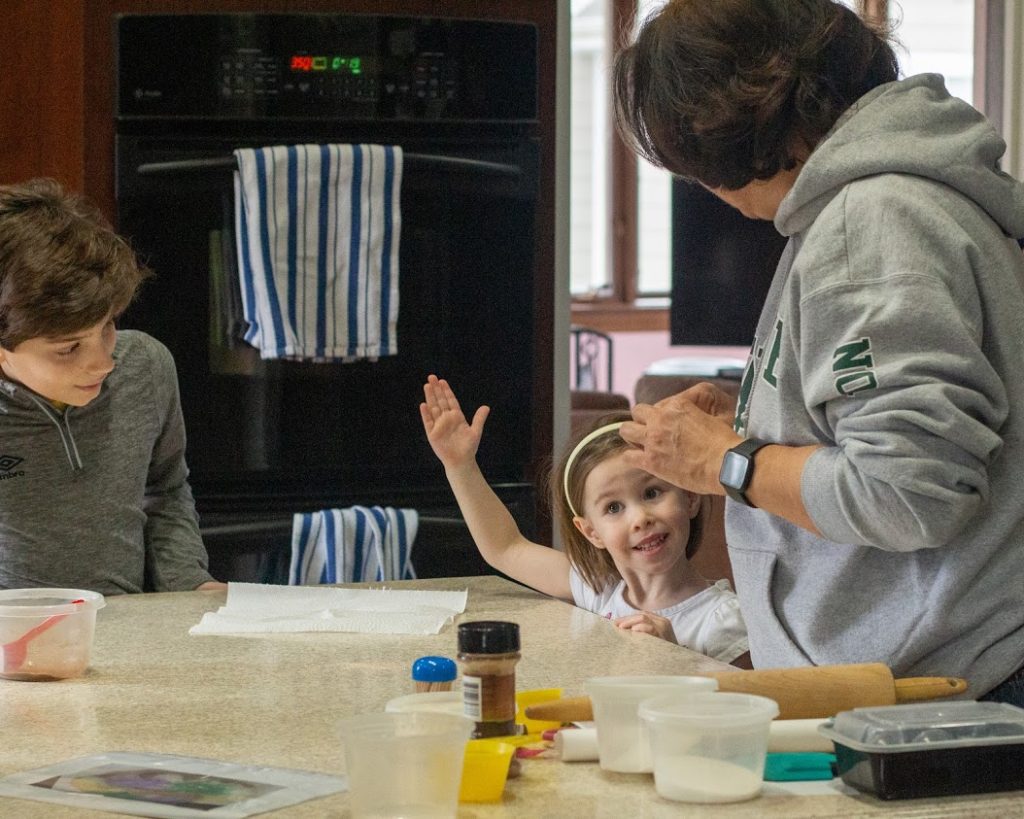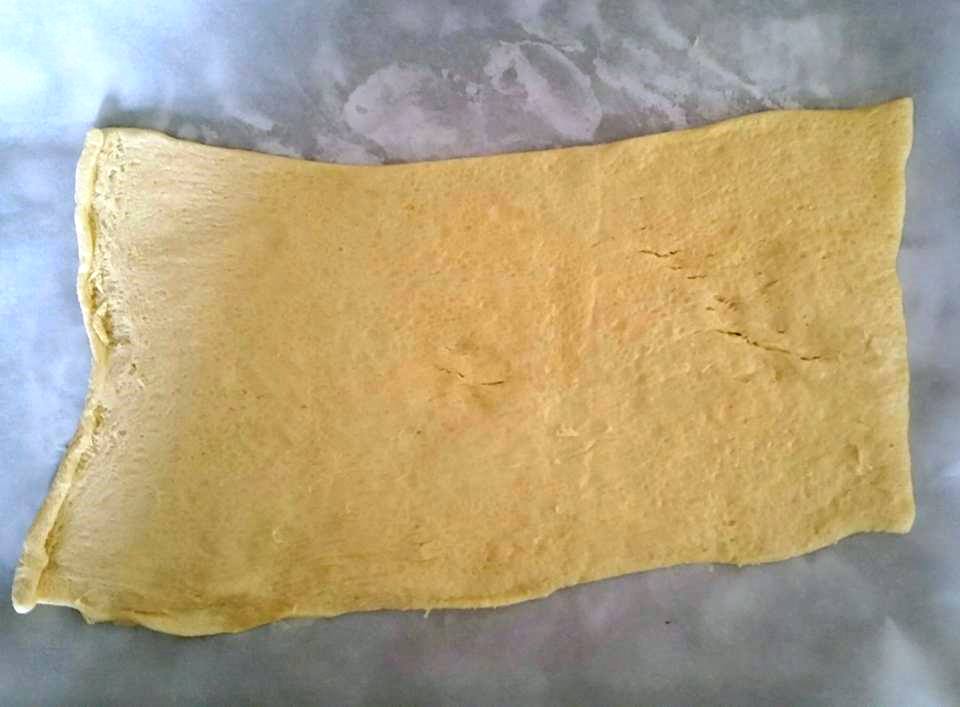 You'll need three Pillsbury Crescent Dough Sheets.
Roll out each dough sheet into a rectangle
Mix cinnamon and sugar for the filling and divide among each dough sheet.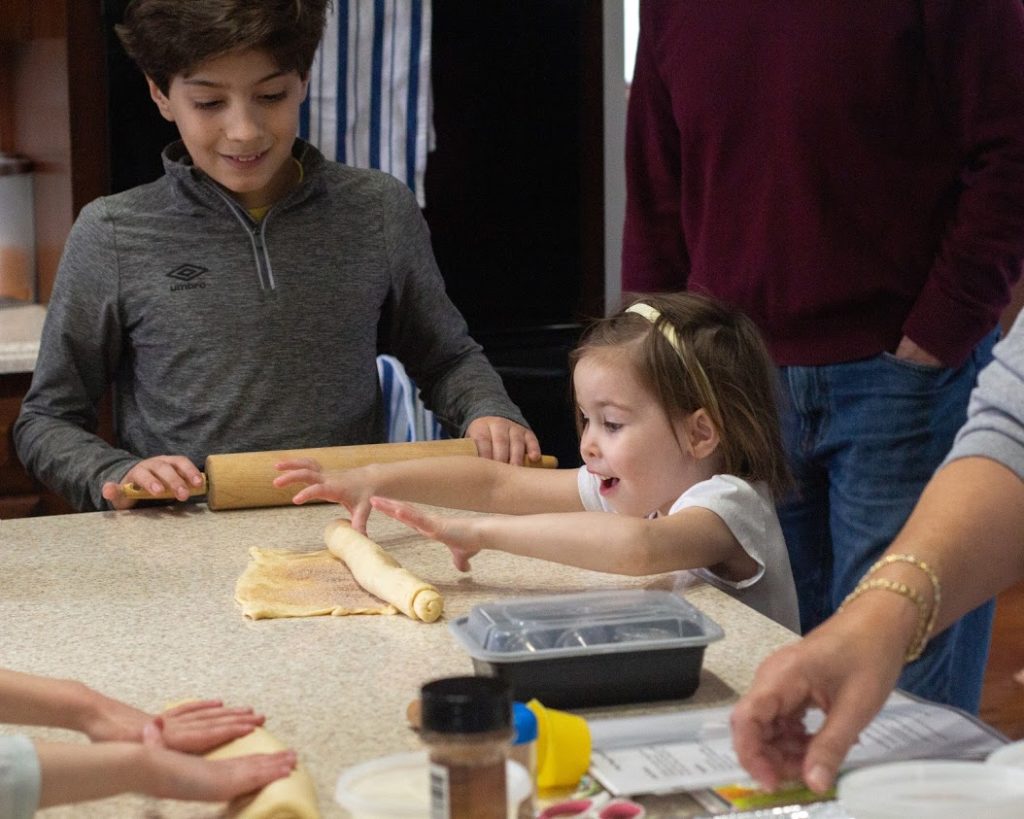 Gently roll each from the shortest side of the rectangle.
I can do it myself!
Connect here, here, and here to create an oval shape.
And place the cake into the oven to bake.
Whoever finds the baby will need a crown! The origami crown was easy peasy for the 10-year-old but a challenge for the younger kids. But I had a plan B!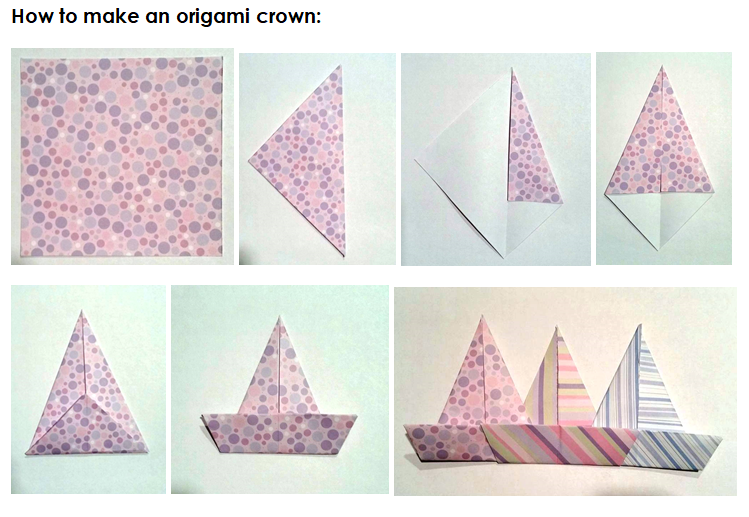 Make a paper plate crown. Here's a video. Easy peasy!
Soften the icing while the cake cools…
Soften the icing while the cake cools…
…so it spreads easily.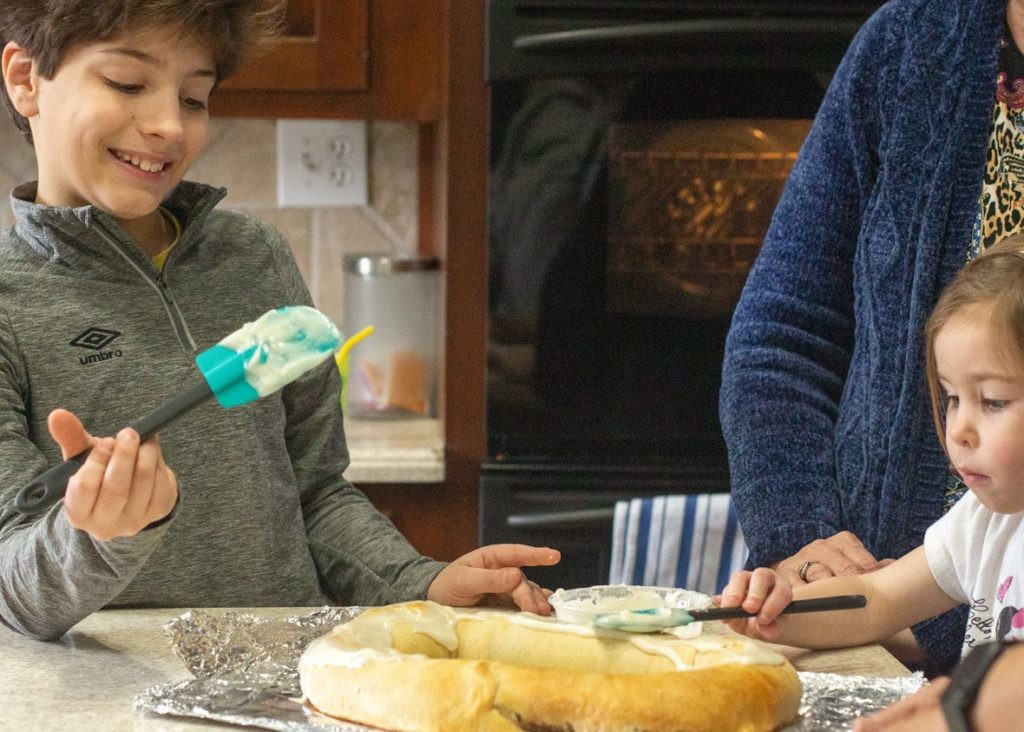 Easy peasy!
See! I can do it all by myself!
Let it flow! Let it flow!
Allow the icing to pour over the sides of the cake. YUM!
Add the sugar sprinkles in a pattern- purple, green, and gold.
I picked purple. I'm first!
And one more round of sprinkles.
There's more than one way to get the job done.
Easy peasy!
Voilà. It's a king cake!
Check your piece for the baby before you eat.
I didn't get the baby.
All hail to the Queen!
What an easy peasy and fun king cake party!
Find the recipe here. If you can't find dough sheets, here's an Easy Peasy Crescent Roll King Cake Recipe.
Why is there a baby in a king cake? How did the tradition of eating king cake during the Carnival season come about? Read my guest post over at Alphabet Soup to find the answers.
HAPPY MARDI GRAS!