Happy Mardi Gras 2016!
Happy Mardi Gras! After two weeks of Carnival back home I can imagine the excitement in New Orleans today. It wasn't a long season, but sure wasn't short on fun. I was able to indulge in family, friends, music, and my favorite foods while there. Of course all appear on the Mardi Gras food pyramid, but there's only one at the top.
King Cake!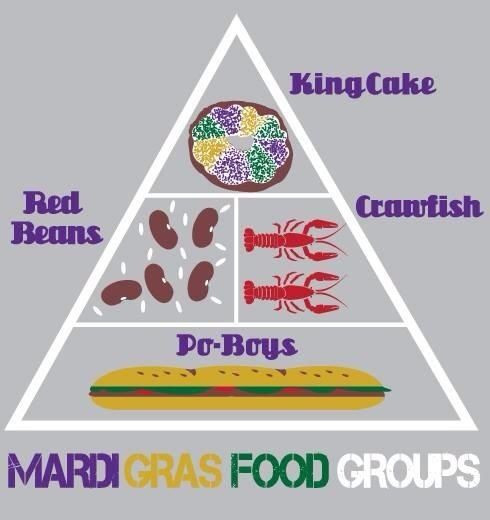 Here's a look at King Cake consumption over the Carnival season from the Twelfth Night on January 6 to Ash Wednesday, courtesy of a poster on reddit. I believe this info is pretty accurate!
And just about as popular as this tasty treat is our beloved King Cake Baby! Everyone loves that baby.
The best part of this holiday is that we get to enjoy Carnival again and again, year after year. Here's to Mardi Gras 2017. Start the clock. Only 364 days away. But who's counting? ME!